St. Cloud Eye Clinic is happy to announce Dean Angermeier as the recipient of our 4th annual Gift of Vision LASIK procedure.
As someone who has worn contact lenses for nearly 35 years, Dean has always wondered about getting LASIK. Dean's seasonal allergies and his passion for underwater sports made life with contact lenses inconvenient and sometimes painful.
His friend's LASIK success story and his wife's encouragement led Dean to take the step of looking into LASIK. "My wife has pushed me to get LASIK so I can avoid dealing with the lenses, the solutions, the cleaning, and the irritation to my eyes during the time of allergies," he says.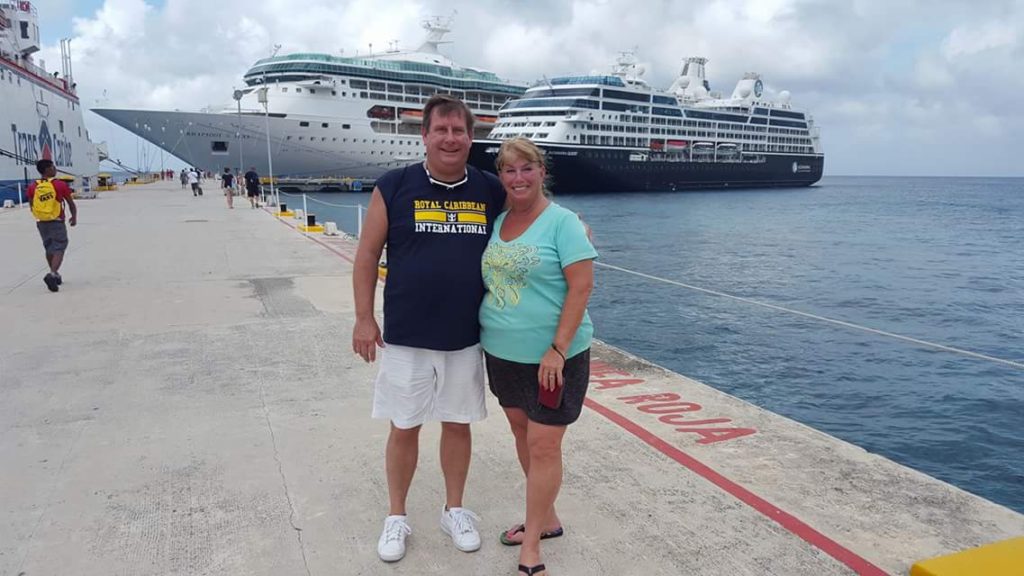 St. Cloud Eye Clinic suggested that Dean enter the Gift of Vision contest, and he did so without the expectation of winning. He is both surprised and excited to receive the gift of clear vision.
"Wow," Dean says. "This is the best Christmas present ever!"
After hearing that he won the 2016 Gift of Vision LASIK, Dean could not wait to tell his family and co-workers the good news. Though Dean is still in the beginning stages of the LASIK process, he says the staff and surgeons at St. Cloud Eye Clinic have put his mind at ease about the procedure.
Dean looks forward to pursuing his passions of swimming, snorkeling, and scuba diving without the hassle of contact lenses. Waking up in the morning and not having to flush out his eyes with solution to be able to see excites Dean. "Not having to travel with all of my spare lenses, solutions and such… freedom," he says.